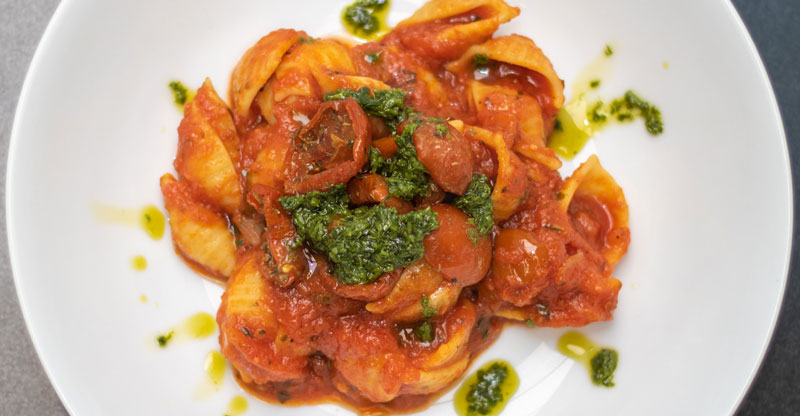 Star Baker
26 February 2020
Manchester local wins childhood dream experience at Holland's Pies
Following the search for an official Star Baker, proper Lancashire baker Holland's Pies invited Urmston local Stephen Rowcroft who beat hundreds of entries to win the ultimate pie experience at its Baxenden HQ.
Stephen joined New Product Development Manager Geoff Hughes in the kitchen to experience a one-to-one pie baking session, for the first time ever. Stephen learned to make the new Wyke Farms Mature Cheddar Cheese and Onion Pie and received an exclusive tour of the bakery. Even better – he took home a year's supply of cheesy pies!
Stephen was selected as the overall winner after Holland's fans were asked to share their favourite pie memories on Facebook and Twitter. Stephen caught the judges' interest by recalling his fondest memories, stating, "I've always loved the Holland's range, especially the Steak Pudding! When I was four years old and living in Flixton, my dad used to pick up a pud, chips and peas and he'd always save some for me! They remind me of growing up."
Speaking about his win Star Baker, Stephen said: "I still can't believe I got the chance to see the infamous Holland's Pies factory and got to make my very own pie in the bakery. It really was a childhood dream come true and I have enough pies to see me 'til 2021!"
Leanne Holcroft, Brand Manager for Holland's Pies said: "We're so pleased to hear that Stephen has such fond memories of Holland's and was able to get a behind the scenes look at our bakery and meet our passionate team. We hope he enjoys his year's supply of Wyke Farms Mature Cheese and Onion Pies!"
Holland's Pies' wealth of knowledge and years of tradition have been combined with Wyke Farms' generations of cheese-making craft and Grandmother Ivy's secret Mature Cheddar recipe, enabling a truly unique tasty, rich and creamy Mature Cheddar Cheese & Onion pie to be created. The pies have gone down a storm with consumers since their release, now on shelves in over 400 Asda stores and over 250 Tesco stores nationwide.
To find your nearest Holland's Pies stockist, visit the Pie Finder: http://www.hollandspies.co.uk/pie-finder/
See all our news