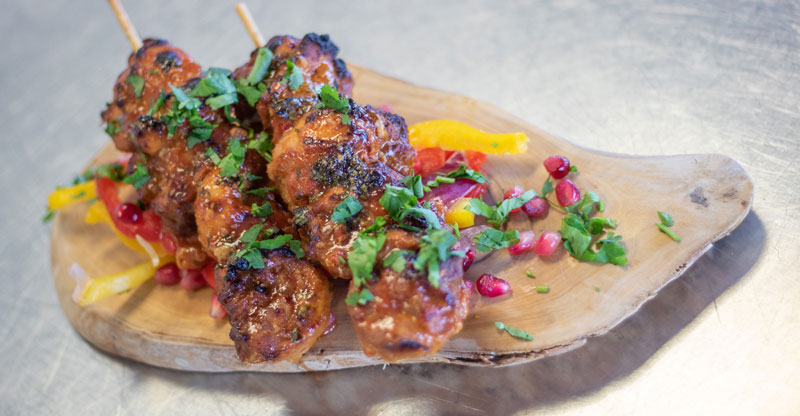 Our Leadership
The board of Boparan Holdings, the holding company of 2 Sisters Food Group, comprises of a president, a chairman, executive directors and non-executive directors.
Executive Board
Ranjit Singh
President
Ranjit is President of Boparan Holdings Limited. He founded the business in 1993 and has more than 25 years' experience in the food industry. Ranjit is particularly skilled at growing businesses, both organically and through acquisition. Notable acquisitions include Northern Foods and Brookes Avana in 2011. Ranjit and his wife Baljinder Boparan are the sole shareholders of Boparan Holdings, the holding company for 2 Sisters Food Group.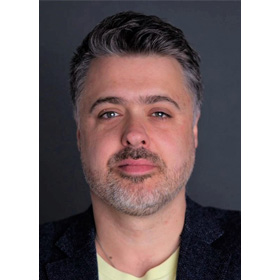 Craig Tomkinson
Group Chief Financial Officer
Craig has 15 years experience in retail and consumer businesses. He started his career as a Chartered Accountant with PriceWaterhouseCoopers (PwC) before taking commercial and operational finance roles with Whitbread and Tesco. Craig joined 2 Sisters in 2010, becoming Finance Director of the UK Poultry business from 2012-2016. In this period he oversaw the acquisition and integration of the Vion Poultry business. Craig left the business in 2016 to lead a food start-up. He then re-joined Boparan Holdings as Group CFO in 2018 to deliver a new strategy of debt reduction and re-focusing the Group on the core operations of poultry and ready meal production. Craig is a graduate of Loughborough University and the University of Oxford.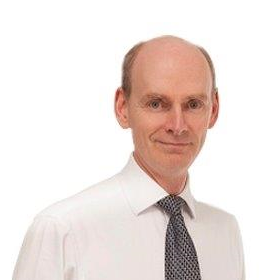 Richard Pennycook
Executive Chairman
As Executive Chairman of the Board, Richard brings a wealth of experience to the role from a range of retail and consumer business sectors. He joined the Co-op Group in 2013 as CFO, and was appointed CEO the following year, leading a successful transformation and turnaround of the business. He is currently chairman of On the Beach Group and a non-executive director at Westmorland Ltd and Wolf & Badger. His previous roles include chairman of Howdens Joinery and The Hut Group, and Board positions at Morrison's, the RAC, Bulmers and J D Wetherspoon. Richard was made a CBE in 2020.
Baljinder Boparan
Director
Baljinder Boparan founded the business with her husband Ranjit in 1993. Together they are the sole shareholders of Boparan Holdings, the holding company for 2 Sisters Food Group. Baljinder also plays a major role as a trustee of the Boparan Charitable Trust- raising significant sums to help disabled and disadvantaged children throughout the UK.
Non-executive Board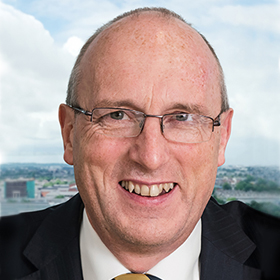 Ian Ellis
Non-Executive Director
Ian Ellis is a Non-Executive Director and Chair of the Audit Committee. Ian has a strong 30-year track record in retail and food businesses with considerable experience at Board level at large organisations. He joined the Co-op in 2015 and spent four years at the business before retiring from the Chief Financial Officer role. He has held a number of senior finance positions at Morrisons and Northern Foods Plc, and he was also previously CFO of Wilko. Ian is a member of the Board of Governors at Nottingham Trent University.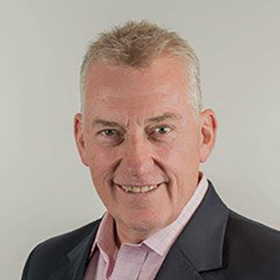 David Gregory
Non Executive Director
David is a non-executive director, a member of the Audit Committee and Chair of the Safety & Governance Committee. From 2000 to 2009 David was Group Director of Technology at Marks & Spencer. He is a visiting professor in the Centre for Food Security at the University of Reading, Chartered Scientist and President of the Institute of Food Science and Technology. He is also Chairman of food safety and compliance specialist Acoura, Trustee and past Chairman of the British Nutrition Foundation Ltd and a non-executive director of British Retail Consortium Trading Ltd.