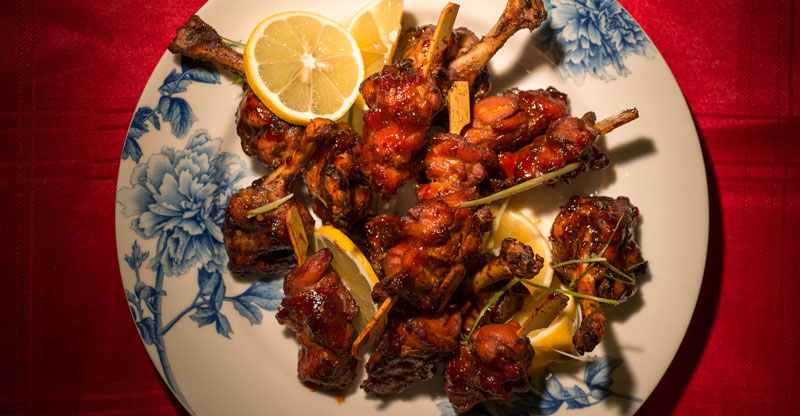 UK Poultry
UK Poultry represents more than half of 2 Sisters' business by sales. The division employs over 8,500 people working in a chilled environment to process poultry products which are then marketed to UK consumers via major retailers. Our colleagues work at primary sites, where chickens are delivered from nearby farms for processing, and also at cutting sites where portioning, deboning and filleting of chicken takes place. UK Poultry predominantly produces private label products for major retailers. We know our expertise is in processing, so we work with experts in other fields to ensure that our supply chain is as effective and efficient as possible. This allows us to produce the highest quality at lowest cost. We work with the best in: hatching, farming, animal husbandry and transport, so we can focus on what we do best. Our agricultural partners manage poultry centres of excellence and apply best principles in terms of animal welfare and food safety. They cover a wide range of production systems ranging from farm assured through to free range, freedom food, corn fed and organic. All elements of the supply chain have to adhere to our strict protocols together with customer specifications and codes of practice. They are independently and regularly audited. Food safety standards and HACCP principles apply across the agriculture operation and consumers can be assured of the provenance and traceability of our products. Our partner organisations also have impeccable credentials - our 2 Agriculture Farms are Red Tractor with a few free range farms RSPCA accredited. And our Hook 2 Sisters joint venture sites are Red Tractor recognised. Find out more about how we work.
Amber
Units 1 & 2 Howard Street Industrial Estate, Hill Top, West Bromwich, West Midlands
The Amber site opened in 1998. The site produces and manages retail portions, the cutting of whole birds, de-boning of portions. All authentic marinades are made in-house and products are all low sodium. The site has a Baadering chicken breast trim (a machine used to mix chicken for added value products). The site also produces a range of IQF chicken (individually quick frozen) breast fillets, legs, drumsticks.
Coupar Angus
George Street, Coupar Angus
This is a slaughtering, cutting and whole bird retail packaging site.
Flixton
Grange Road, Flixton, Bungay
Previously Buxted Chickens, Flixton poultry site has been in production now for over 40 years and is based in rural Suffolk on a disused WW2 airfield. Flixton is a slaughter site, packing and cutting birds. Flixton has achieved 'Model Ethical Factory' status with Marks & Spencer.
Sandycroft
Glendale Avenue, Sandycroft Industrial Estate, Deeside, Clwyd
This is the largest and primary poultry site in the 2 Sisters group. The site slaughters, cuts and packs poultry. The site chiefly deals with standard birds with one million birds processed each week. Additionally, Sandycroft receives birds from other poultry plants for cutting and packing.
Scunthorpe
Rams Boulevard, Foxhills Industrial Estate, Scunthorpe, North Lincolnshire
Rams Boulevard, Foxhills Industrial Estate, Scunthorpe, North Lincolnshire, DN15 8QW Scunthorpe is a poultry processing site and the first bird was slaughtered here in 1988. At the time it was the biggest facility of its kind in Europe. The site is split into two separate divisions - whole bird and 'added value'. The whole bird team supplies retail birds to most major supermarkets in both naked and flavoured variants and also supplies our internal cutting facilities. In August 2016 the company announced a £45m upgrade at Scunthorpe that will create the world's most advanced poultry processing plant.
Site D
Dial Lane, West Bromwich, West Midlands
Site D, in West Bromwich, opened in 2005 with over £40m worth of investment. The site provides specialist healthy living and premium ranges for a number of retailers.
Site E
Gallus House, Lincoln Street, Wolverhampton, West Midlands
-
Thetford
Caxton Way, Thetford, Norfolk
The Thetford site opened in February 2011 and is our breaded product centre of excellence. Thetford uses best in class equipment which enables the site to deliver significant environmental benefits. The low-energy building is the flagship development within the 2 Sisters group.
Willand
Cullompton, Devon
The Willand factory is located in mid-Devon and was first established in 1898 as an egg packing plant before expanding into the meat trade. Small scale chicken processing started in 1958 which expanded over the next 50 years with the site pioneering the production of poultry for the retail market. The poultry division at Willand was sold to 2 Sisters Food Group in January 2008. Willand process one million chickens per week.