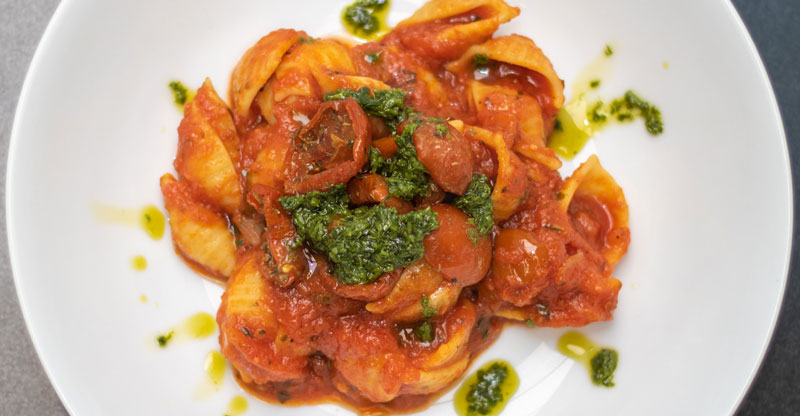 Forget the X Factor, this is the Holland's PIE Factor
23 November 2017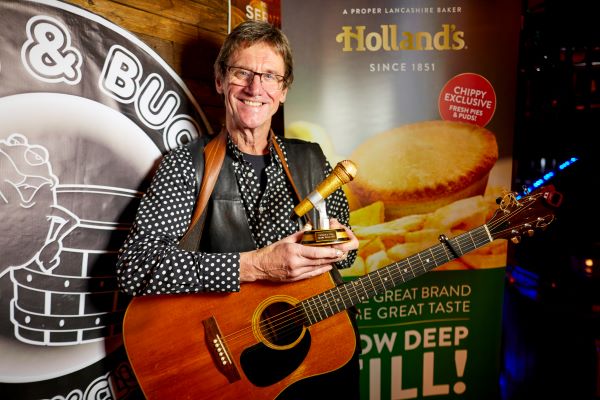 Last night, Holland's Pies crowned its first ever singing Pie Star at its Vanoke® Final. The proper Lancashire baker teamed up with comedian and Phoenix Nights star, Justin Moorhouse, to search the North West asking people to sing for their Deep Fill Pie or Pud & chips super, in the first ever Vanoke®.
The competition ran for eight weeks and was a massive hit as the North West got involved in showing off its singing talent! Jim Berry, 65 from West Houghton who was crowned the Holland's Vanoke® Winner after his performance in front of pie-fans at top comedy-hot spot the Frog & Bucket in Manchester.
Justin Moorhouse, who launched the competition for Holland's Pies, hosted the evening and treated the audience to some of his proper Northern comedy stand-up and everyone who came was treated to a free Proper Holland's Deep Fill pie with a side of mushy peas!
Judges, Neil Billingsley, commercial director at Holland's Pies and Andrew Crook, president of the National Federation of Fish Friers, were unanimous in their decision to award Jim with the top prize.
Jim performed a Bob Williamson's song, Holland's Meat Pies, to secure his success. He won a stay for two at the Beatles-inspired Hard Days Night Hotel in Liverpool, a year's supply of chippy teas, a karaoke machine and endless adoration.
Neil Billingsley, commercial director at Holland's Pies, said: "Congratulations to Jim, we were blown away with all of the entries and Jim's performance at last night's final. We had a pietastic evening and we want to thank everyone who entered."
Jim Berry, said: "When I retired I chose to focus on singing, so now I spend my summers busking in the south of France. I never expected to win anything for it though, and I'm chuffed to have won the Holland's Pies Vanoke® competition. I can't wait to sample all the pie flavours in my local chippy!"
Justin Moorhouse, said: "As the official Vanoke ambassador, I've thoroughly enjoyed helping Holland's Pies find a Pie Star in the North West, it's been great fun. I've grown up eating their pies and puds in my local chippy, so I really hope Jim enjoys his year's supply of Deep Filled Pies."
- Ends -
See all our news