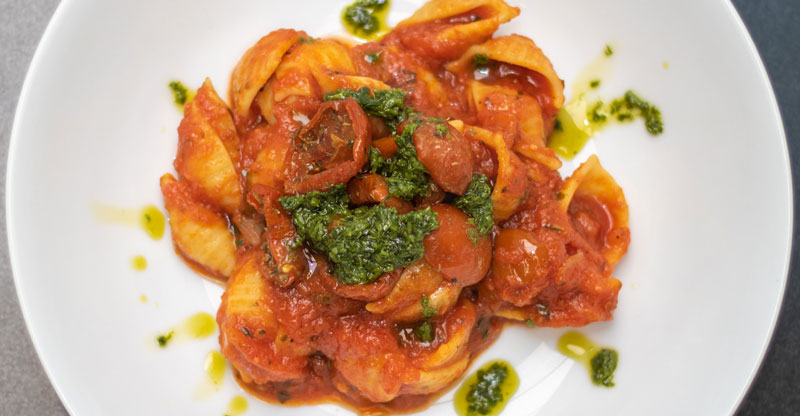 Pupils get a pizza the action
29 November 2021
Pizza-mad children at a primary school in Barnsley got a big slice of fun when they were tasked by colleagues from The Pizza Factory to create a 'wonky Christmas Pizza'.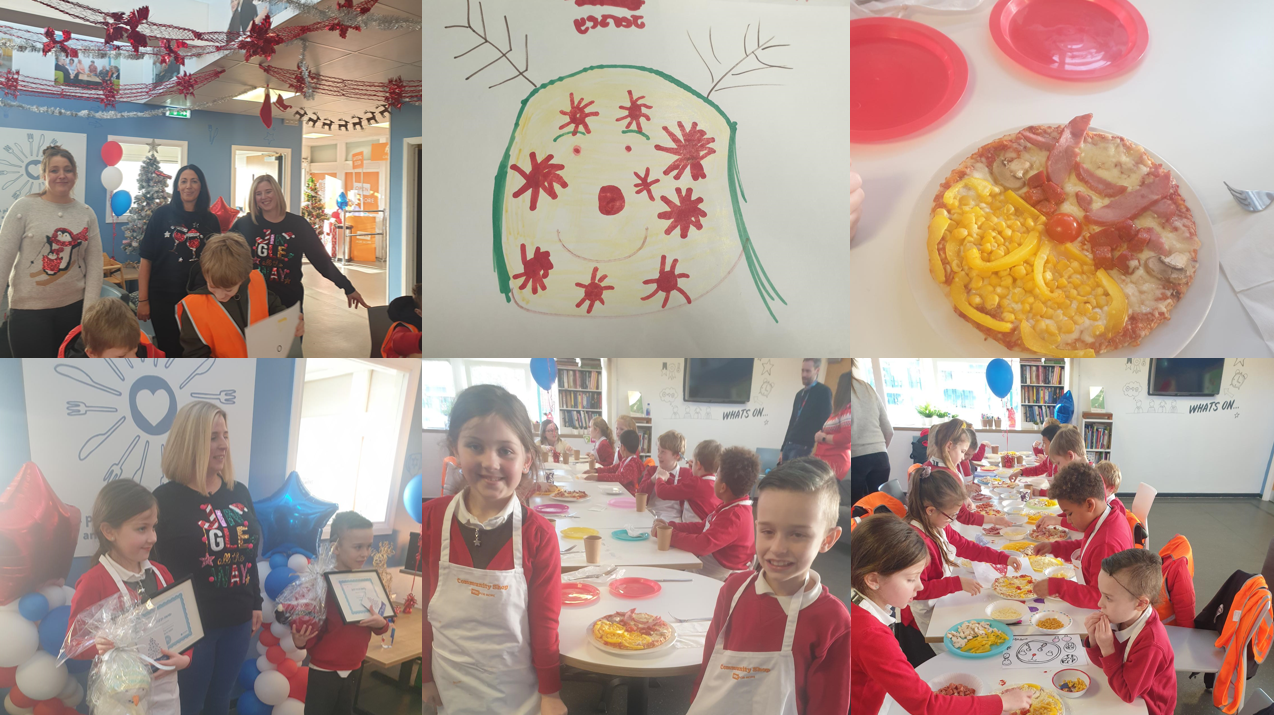 The pizza-tastic challenge was all to support a community initiative set up by the Company Shop Group, who offer discounted food products, but also redistribute unwanted food and household goods and support local learning and development programmes.
Colleagues from the factory in Nottingham went to the Athersley North Primary School in Barnsley, where the Company Shop Group also have an outlet.
The team, Andreia Xavier, HSE manager, Lisa Read, Quality Champion, and Lisa Winfield, Asset Care operative, started the day by showing the children a short video of what it is like to work at The Pizza Factory, chatting about the process of making pizzas, our great colleagues and our customers, and the impact food waste has on the environment.
The children were ready for the task ahead and to make the pizzas they were given surplus pizza bases, cheese and meat ends. After they had tasted their amazing creations the 'Reindeer' Pizza was named the winner for imagination, creativity, quality and teamwork.
Andreia said: "It has been a fantastic day and a wonderful experience to partner with the Company Shop to make the wonky pizzas.
"Kids have a way of seeing the world differently and make magic. I was astounded by their excitement and some of the brilliant creative ideas ranging from Christmas trees, hats, stockings, snowmen and reindeers."
Sue Patterson, from the Company Shop, said: "Thank you Andreia, Lisa and Lisa for making this experience happen. The insightful questions the children, all aged 8, asked were brilliant and the pizzas looked and smelt fab.
"We look forward to working with you on this project and stopping more great food going to waste."
Joanne Phillips, also from the Company Shop, added: "I think you will have a few children applying for jobs at The Pizza Factory in the next ten years, they were so engaged and asked some great questions."
See all our news