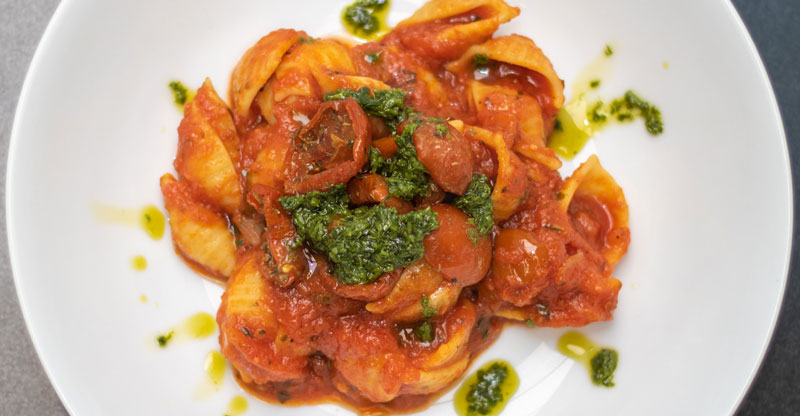 Star Baker: Briony Williams launches cheesy new pie
25 October 2019
As the country's favourite baking show enters its final episodes, bake off expert Briony Williams has joined forces with one of Britain's oldest pie makers and Britain's oldest cheesemaker to launch a Deep Fill Mature Cheddar Cheese & Onion Pie.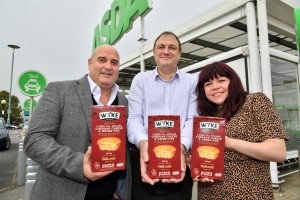 From left Richard Clothier, MD Wyke Farms, Geoff Hughes, NPD Manager Hollands Pies, and Briony Williams
As research reveals approximately 10 million people in the UK plan to become meat-free in the next 12 months*, the new frozen two-pack pie from Lancashire-based Holland's Pies and Somerset based Wyke Farms is the perfect meat-free meal option, combining over 326 years of expertise to create a rich and creamy mature cheddar and Red Leicester cheese, blended with onions and baked in Holland's crumbly shortcrust pastry.
Holland's Pies' wealth of knowledge and years of tradition have been used throughout the baking process and combined with Wyke Farms' generations of cheese-making craft and Grandmother Ivy's secret Mature Cheddar recipe has enabled a truly unique tasty, rich and creamy Mature Cheddar Cheese & Onion pie to be created. The pies will hit shelves in over 400 Asda stores nationwide and Farmfoods & Heron stores nationwide this week.
Briony is an expert in all things pastry. She said: "Pies and cheese are a quintessential part of British cuisine and it's a pleasure to launch such an incredibly well-crafted product from two such renowned brands. The recipe has truly been formed with care and passion and the end result is creamy, crumbly and downright delicious. And from my experience, that's no mean feat!
"I know my family and I will enjoy this for months to come as the nights draw in and I crave comforting food that's delicious, but also quick and easy to prepare."
Available nationwide from 21st October, the pre-baked, frozen product can be easily microwaved from frozen in just five minutes as the perfect snack, or oven baked for an ideal evening meal with your favourite pie fan.
*Research conducted through OnePoll of over 2,000 UK adults, October 2019
See all our news