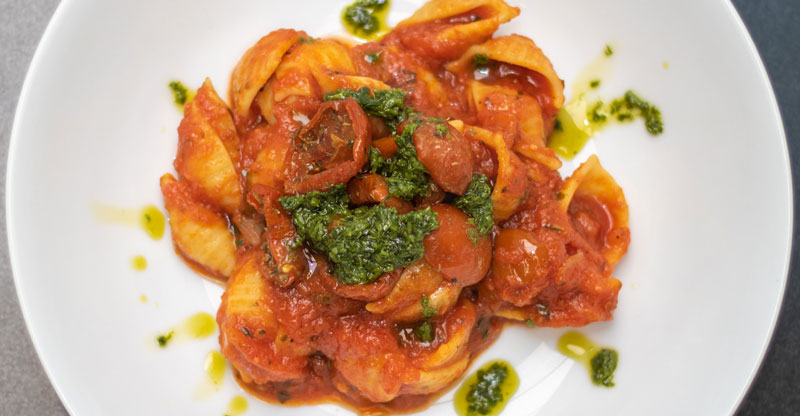 Groundbreaking 'energy from waste' deal on menu
2 December 2014
H2 Energy signs contract with food manufacturer 2 Sisters Food Group
Phase one sees ten 2 Sisters factories use H2 Energy Bio-Refineries to convert product waste to energy
Massive green benefits – 35,000 tonnes of carbon savings; 20,000 fewer lorry journeys a year; delivers huge electric and thermal energy boost
Reduces 2 Sisters' non transport carbon footprint by 10%
A new multi-million pound Bio-Refinery deal masterminded by renewable energy experts H2 Energy is set to transform the energy requirements at one of Britain's leading food manufacturers.

H2 Energy has announced the signing of the waste to energy contract with 2 Sisters Food Group, encompassing the design, manufacture, construction and operation of Bio-Refineries at all 2 Sisters 43 factory locations in the UK.

The Bio-Refineries convert site waste at source to generate renewable power and heat.

The first phase will see the commissioning of Bio-Refineries at ten 2 Sisters locations over the next three years. The selected locations will include food manufacturing, poultry, fish and meat processing sites.

The projects not only provide significant savings in energy and waste management costs by processing the waste where it is produced, but environmentally support the drive towards a lower carbon footprint, zero waste to landfill and delivering the organisations' sustainability aspirations.

Each Bio-Refinery will be installed as part of 2 Sisters' strategy to provide 'on-site embedded renewable energy generation' from waste and animal by-products produced at each factory, delivering electricity and thermal energy back to site.

The first project will be at 2 Sisters' Cavaghan & Gray Site in Carlisle, which manufactures a range of ready meals for leading retailers. The Bio-Refinery will produce up to 3,500 MWh/ year of electricity and about 5,000 MWh/ year of processing steam.

The electricity, equivalent to the annual use of over 750 homes in the UK, will provide over 20% of the site's needs. The process steam will provide a significant quantity of the requirements of the site, reducing reliance on fossil fuels significantly.

When all ten projects are fully commissioned Phase 1 is projected to deliver up to 40,000 MWh of electricity and 70,000 MWhth of thermal energy into 2 Sisters Food Group a year – that's enough electricity to power a town with 10,000 homes.

Based on conversion calculations provided by The Carbon Trust, the first phase will deliver annual savings of approximately 35,000 tonnes of carbon.

In addition, the waste conversion at each site means there will be a huge reduction of lorry movements every year – almost 20,000 alone during phase one, bringing a major environmental and road safety benefits for the communities living close to the sites.

William Shotton, CEO of H2 Energy, said: "We are absolutely delighted with the Partnership on embedded generation with 2 Sisters and the benefits of waste treatment at source, decreased vehicle movements and reduced carbon emissions to be achieved by this agreement."

Andrew Edlin, Sustainability and Environment Director for 2 Sisters Food Group added: "This is absolutely cutting edge, not just for the food industry, but for the UK. Producing over 100,000 MWh of energy on our sites fundamentally changes their energy profile, and results in carbon saving of over 35,000 tonnes, around 10% of our non transport footprint. This is a true demonstration of our commitment to sustainability and innovation and highlights how we want to engage with innovators to meet our sustainable development goals."

The 2 Sisters first ten locations are at: Carlisle, Flixton, Willand, Scunthorpe, Coupar Angus, McIntosh Donald, Bodmin, Anglesey, Sandycroft and Merthyr Tydfil.
Andrew Edlin, 2 Sisters' Sustainability and Environment Director, at the company's Carlisle ready meal factory where prototype kit is in test & first site schedule for full installation early 2015.
See all our news