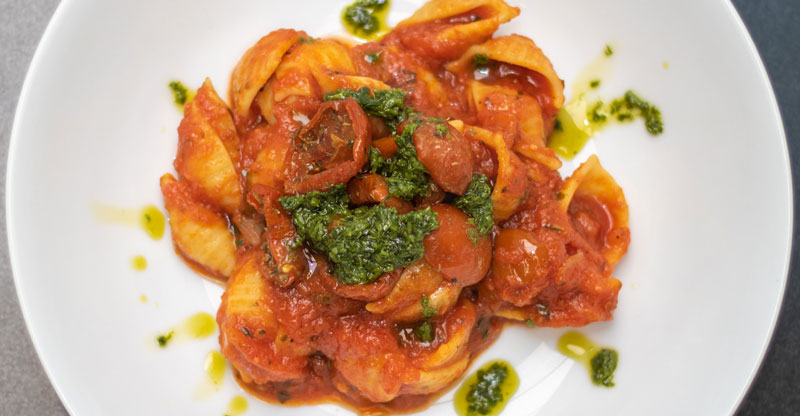 RANJIT SINGH JOINS FORCES WITH FOOD INDUSTRY TO BACK CORONATION FOOD PROJECT
15 November 2023
2 Sisters Food Group President and owner Ranjit Singh Boparan has joined senior leaders from the UK food industry this week in a historic pledge in support of the Coronation Food Project.
It encourages food manufacturers like 2 Sisters and major supermarkets to join FareShare's innovative "Alliance Manufacturing" programme to redistribute even more surplus food to charities.
Mr Boparan's food businesses will provide further millions of equivalent meals using surplus products and leveraging critical support from across his supply chain.
Mr Boparan said: "This project is a testament to the King and signals a significant step-up in the way our sector can support those in need. We're leveraging the power of a formidable alliance of manufacturers and retailers never seen before, and I am delighted to be able to play a big role in delivering meals for those who most need it."
"It is astonishing to realise that in the UK in 2023 people are struggling to feed themselves at a level not seen before. This cannot be right. It's our moral responsibility to come together and drive change at this difficult time. Nobody should be going to sleep on an empty stomach. This is just the start of a journey and I'll be working with my partner customers, FareShare and the IGD to ensure we grow this initiative in the months ahead."
The Coronation Food Project, inspired by His Majesty The King, and delivered in partnership with FareShare across the UK and The Felix Project in London was launched on November 14th, His Majesty's 75th birthday.
The Project intends to provide even more food to support the 13 million people in the UK experiencing food insecurity by targeting all forms of waste in the food supply chain and building on the food industry's existing initiatives to redistribute surplus food to charities.
The Alliance Manufacturing programme, a vital element of the Project, seeks to unlock more surplus food for redistribution by bringing project members together to share their surplus, underutilised and donated resources in all forms – food, packaging, labour hours, and factory/distribution capacity. The central idea is that each resource in isolation has a limited impact. Still, new food sources can be efficiently created by combining them across multiple businesses along all parts of the supply chain.
By joining forces to promote best practices and teamwork across the industry, the goal of the Coronation Food Project is to reduce and redistribute surplus food waste, unlocking even greater social and environmental impact.
George Wright, CEO of FareShare, said: "The response from the food industry leaders and their teams has been incredible. I shared the idea with them, and they've really taken it on, working together to make it a reality. The food is already getting to our charities – school clubs, community centres and a whole spectrum of support services - and with so many families impacted by the cost-of-living crisis, it is making a difference already. We are all incredibly grateful to them. And it's just the start. If everyone in the food industry joins the alliance, no matter how large or small, the combined force would be game-changing. If you're reading this and you want to join, please email ceo@fareshare.org.uk."
Charlotte Hill, CEO of The Felix Project, says: "The environmental impact of food waste is a scandal, even more so when rising numbers of people across the UK are struggling to put food on the table and are turning in greater numbers to food banks. It's heartening to see ever more supermarkets, manufacturers and the wider sector join with those already supplying The Felix Project and FareShare, taking a stand to tackle both challenges."
Dame Martina Milburn, Co-Chair of the Coronation Food Project, says: "Millions of tonnes of food are going to waste while too many families are wondering where their next meal is coming from. As we head towards Christmas, there is an urgent and growing need to save more surplus food and redistribute it to communities in need. That's what the Coronation Food Project is all about - tackling the twin issues of food waste and food insecurity in one. It is very good news to see the supermarkets and food manufacturers making such a historic commitment in support of the project. This can and will make a tangible difference to people's lives."
The pledge reads:
We, the undersigned, are proud to be a member of the Coronation Food Project. This visionary initiative, inspired by King Charles III, unites us in the pursuit of reducing all forms of waste in the food supply chain, and increasing the amount of surplus food that is redistributed to those in need, thereby increasing our collective environmental and social impact. Under this shared mission, we commit to:
1. Relentlessly focus on reducing all forms of waste in the supply chain – food, packaging, underutilised labour/capacity – and to producing food for the community sector in the most cost-efficient manner for all project members.
2. Building on and aligned to the Food Waste Reduction Roadmap, report on waste reduction throughout our supply chain and demonstrate its reduction or re-use for environmental and social impact, measured in terms of waste reduced, CO2e mitigated, and meal equivalents donated.
3. Put competitive differences aside to actively work together across industry and charities alike, sharing resources and learning to maximise our combined impact to reduce waste across the entire UK food supply chain. Again, we will work with and build upon the resources and expertise provided by industry bodies in this field.
4. Proactively promote best practices throughout our supply chains and partners, aiming to establish the food industry in the UK as a leading nation in waste reduction, surplus redistribution, and environmental impact.
By signing this pledge, we commit to these principles henceforth, and to creating a lasting impact. We welcome all others across the entire food industry to join us in this noble endeavour.
Partners signed up to the Pledge Include:
2 Sisters Food Group; M&S; Tesco ; Sainsbury's; Waitrose; Asda; Lidl; Morrisons; Nestle Greencore; Samworth; ABF; Princes; Greenyard; Warburtons; Bakkavor; Cranswick; IGD
See all our news