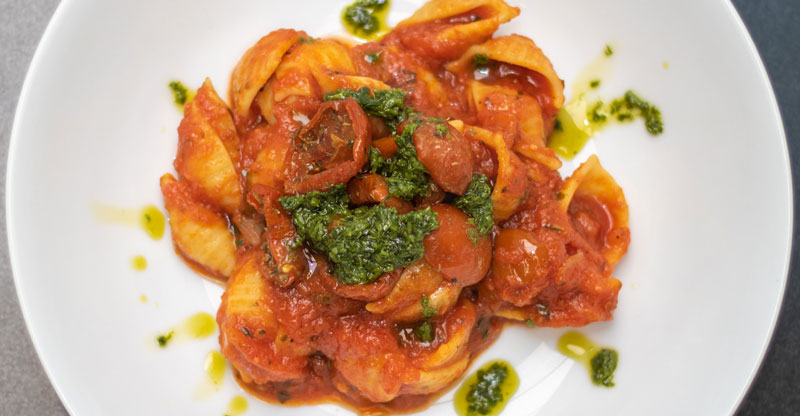 Trio enter elite group of expert butchers
16 March 2018
Three colleagues from 2 Sisters Red Meat sites have beefed up their skills by qualifying as 'Master Butchers' and are now part of an elite group of only 38 master butchers in the whole of the UK.
With continued developments in the modern meat industry, fewer butchers are involved directly with every aspect of the traditional role. However this does not prevent anybody from developing a breadth of experience and understanding in the industry which merits the accolade of 'Master Butcher'.
After an initial pre-assessment prior to the programme to ensure their butchery skills comply with the entry level, each candidate is required to pull together a portfolio of evidence which is then assessed along with observations.
The recipients of this fantastic accolade are: Arthur Burke, Boning hall supervisor in Bodmin, who has 31 years' service; Kevin Culverwell, Boning hall manager in Merthyr, who has 16 years' service and Tom Hughes, Boning hall manager in Bodmin, who has five years' service. Marc Jones, from Bodmin, is also currently on the programme and others will be enrolling over the coming months.
The three received their honours at a recent event hosted by the Institute of Meat (IoM) Accredited Master Butchers.
Andrew Cracknell, MD for Red Meat, who attended the award ceremony with our colleagues said: "This is such a prestigious award and to have three colleagues in our division that have achieved this recognition makes me extremely proud."
"This is not an easy status to achieve, so to get this far in their butchery careers is a great testament to them and to the business for supporting them in their career aspirations."
Bill Jermey, Chairman of the Institute of Meat, added: "I believe it is essential that we recognise the professionals in our meat processing sector who are highly skilled and continue to develop their skillset."
"To receive an IoM Accredited Master Butcher Award is a huge honour and it was created to celebrate the people in the meat industry that have developed a thorough understanding and appreciation of our profession."
"Arthur, Kevin and Tom are well regarded by their peers and the annual prize giving offers a fitting occasion to acknowledge their achievements and the ongoing professionalism of the UK meat industry."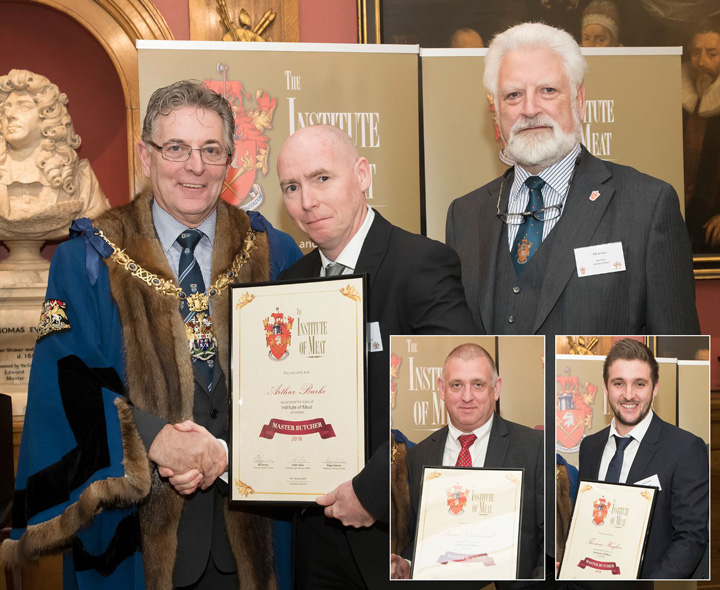 THE PROFESSIONALS: Arthur Burke (centre) receives his award from Geoff Gillo (Master of the Worshipful Company of Butchers) alongside Bill Jermey (Chairman of the Institute of Meat) Inserts, from left, Kevin Culverwell and Tom Hughes.
Photo c/o Worshipful Company of Butchers
See all our news